High-quality auto spare parts producers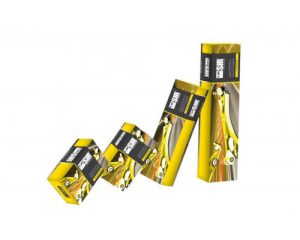 Our "mission" is producing car spare-parts that are absolutely identical to OE parts in every single aspect, except where their price is concerned.
The goal  we have started pursuing in our SIR automotive Parts Research and Development Center, is opting for high technology production processes to ensure  full satisfaction of the mechanics and end users who are the best to testify of our products excellency and of the fair relation in between quality and price.
SIR automotive parts proposes a catalogue that is complete of the full range of its products but proposes as well  to study the feasibility and eventually realize from drawings  produced by clients " Tailor made products ",  almost any vehicle spare-part. The development of the projects are realized with the help of the best technologies that are improved  on the site  up to the excellency thanks to the vast experience and to the highest quality standards used,  ensuring  high performance and reliability  levels, in perfect harmony with the expectations and the pre-established requirements.
The strong point and distinctive factor of company competition is productive organisation, with rational planning of manufacturing flows and total process integration, from client requests through to delivery.
The same rigorous quality parameters are applied to SIR automotive parts network of external suppliers by means of stringent specifications and are evaluated in terms of both product conformity and delivery regularity. This philosophy of industrial planning and close interaction between units includes computerised order processing and a cutting-edge storage warehouse co-ordinated to the central computer system.
Discover you too, the Quality and Reliability : consult our catalogue and feel free to ask for any further info you might need.
THE ADDED VALUE OF EACH AND EVERY PRODUCT: SIR automotive parts HUMAN RESOURCES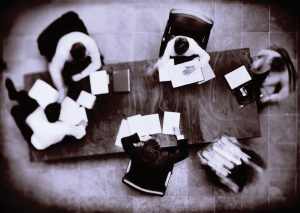 The expertise and true passion of each member of our team is essential to guaranteeing clients certainty and product and service reliability. SIR automotive parts human resources are the natural extension of its technical and productive investments and prove strategic in assuring extremely prompt order dispatch deadlines.
Equally important is the human and professional contribution to understanding and interpreting the expectations of each and every client, by establishing a truly constructive dialogue between partners.
MORE THAN AN OUTSTANDING SUPPLIER: A REAL PARTNER
At SIR automotive parts, service efficiency is considered every bit as important as product quality. Precision, punctuality, openness and versatility are the cornerstones of the Company's organisation strategy.
Constructive communication with Clients allows ongoing improvements in our ability to develop innovative aims and projects together.
No less essential are the procedures and attention in the packing phase, which on client request can be performed according to customised packaging and dispatch specifications.
ASK FOR INFORMATION AND BECOME A PARTNER